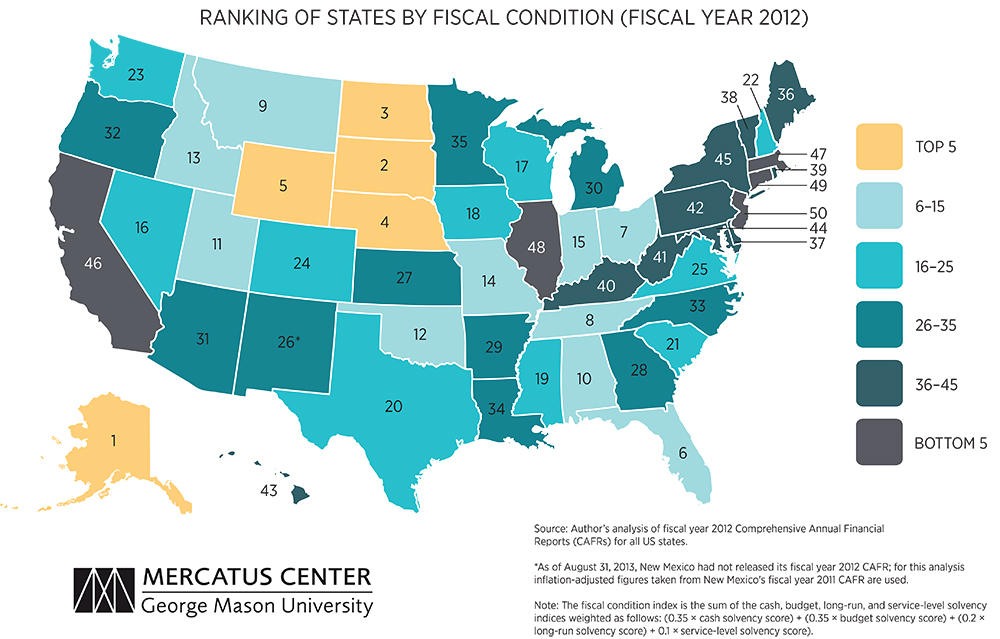 North Carolina state government's fiscal condition didn't rank near the top, nor near the bottom in five areas studied by the Mercatus Center.
North Carolina ranked 38th in cash solvency, 24th in budget solvency, 24th in long-run solvency, 18th in service-level solvency, and 33rd in fiscal condition solvency, according to the report.
The Mercatus Center is a free-market think-tank based at George Mason University in Arlington, Va.
Cash solvency takes into account the cash the state can easily access to pay its bills in the near term. Alaska ranked first. Illinois ranked 50th.
Budget solvency is a state's ability to create enough revenue to cover its expenditures over a fiscal year. Again, Alaska ranked first. New Jersey was 50th.
Long-run solvency measures a state's ability to use incoming revenue to cover all its expenditures, including long-term obligations such as pensions and maintaining infrastructure. Nebraska ranks first. New Jersey ranks 50th.
Service-level solvency measures whether a state government has the resources to provide adequate services. It measures taxes and revenue per capita along with expenditures per capita. Nevada ranked first. Alaska ranked 50th.
Fiscal condition solvency tries to mesh the four previous indexes together, to give an overall fiscal condition of the state. Alaska ranks first. New Jersey ranks 50th.
The rankings were for the 2012 fiscal year.